Please feel free to contact us with any concerns or questions.

Email: cbandwoman@verizon.net
Phone: 804-712-5785

Or fill out the Email form below. We will answer questions daily.
.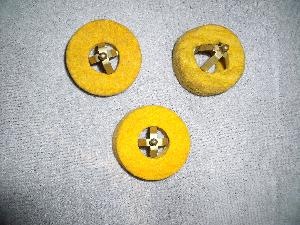 Vintage Saxophone Practice Mutes



Left click on any picture of antique accessories to see a slide show of vintage accessories


Many of our customers ship their instruments to us from all over the country. If you have need of our repair service, please email us or call to schedule a time for repairs.
You may ship your instrument to the following address:

Bandmasters Music and Repair Service
4332 Branchester Pkwy.
Prince George, VA 23875

When shipping a saxophone, it is important to remember that the instrument case is not a good shipping container. When packing for shipping, wrap your instrument in several layers of bubble wrap. Place the instrument in a sturdy cardboard box with at least five or six inches of packing peanuts surrounding the horn. Shake the box to settle the peanuts and add more if needed. It is not necessary to ship the case along with the instrument. However, with the smaller instruments shipping a clarinet or flute in the case is advisable as long as you place bubble pack inside of the case so the instrument does not shift during shipping. Be sure to include all your contact information and instructions with your instrument. I suggest insurance in the amount of the value of the instrument.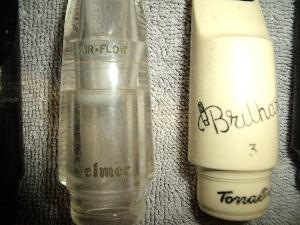 Two vintage alto saxophone mouthpieces. A clear plastic Selmer Air-Flow mouthpiece and a white plastic Brilhart Tonalin


http://www.napbirt.org National Association of Professional Band Repair Technicians of which we are members
Good information for parents of a child who wants to start Band

http://www.angelfire.com/music2/thecornetcompendium/ The History and Development of the 19th Century Cornet by Dr. Richard I. Schwartz of Virginia State University-Some call this the Bible of Cornet history and development. It is a highly researched and comprehensive guide to cornet history including a section on Conn history and Conn cornet development.

http://glennmiller.org/ The Glen Miller Birthplace Society of Clarinda, Iowa A celebration of the music and life of the great Glen Miller.

http://al.odu.edu/music/ The Old Dominion University Department of Music-Your webmasters alma mater

http://www.metzlerbrassrepair.com Web site of Mark Metzler of Elkhart, Indiana.. A true artist when it comes to brass instrument repair and restoration.

http://www.xs4all.nl/~cderksen/index.html A web site for people like me who have developed a love affair with vintage Conn instruments. A history of all types of Conn instruments including the saxophone.

http://www.saxgourmet.com/VINTAGE_SAXOPHONE_VALUE_GUIDE.htm Vintage Saxophone Value Guide

http://bassic-sax.ca/blog/?p=3283 Determining the value of a vintage saxophone

http://drrick.com/conn.html Conn saxophone serial number guide

http://drrick.com/buesc.html Buescher saxophone serial number guide

http://drrick.com/index.html Serial number listings of most brands of vintage saxophones

http://saxpics.com/ Pictures of most vintage brands of saxophones

http://russmorganorchestra.com One of the few Big Bands of the 20's and 30's still touring today


http://forum.saxontheweb.net/ A great place to go to discuss all things saxophone

http://www.projecthealingwaters.org/ A truely great orgaization. It is an honor, indeed, to be involved with Project Healing Waters. If you are not familiar with this group, you need to check out this link.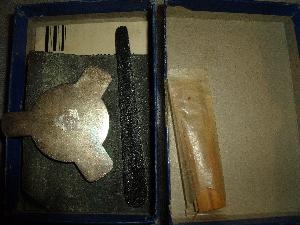 Gold Crown Reed Kit